Shop
We discovered old apple trees in our farm.  Surprisingly every second year they give huge harvests of small apples. There are so many apples that the tree leaves can not be seen.  When apples fall down, the ground is covered by "apple carpet".  In 2011 we decided to make our first "alma palinka" (apple brandy).  Palinka is traditional Hungarian brandy made from different local fruit: apricots, prunes, apples, grapes, raspberries, etc. It was invented in the Middle Ages and since that time very popular.
Alma 
Palinka Stefania
37°
Exclusive Bio product of
Farmotel Stefania
Since 2011

In 2013 we started to produce Dandelion Wine. The idea came from the same novel by Ray Bradbury. He was one of the most celebrated 20th-century American fantasy, horror, science and mystery fiction writer.
Dandelion wine is made with dandelion petals and other ingredients. This old and unique recipe we keep secret.
Price:
14.90 Euro / 0,7 liter
Dandelion
Wine Stefania
12°
Exclusive Bio product of
Farmotel Stefania
Since 2013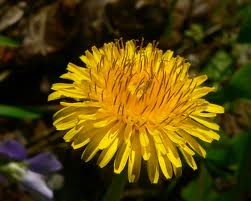 To order please contact us.